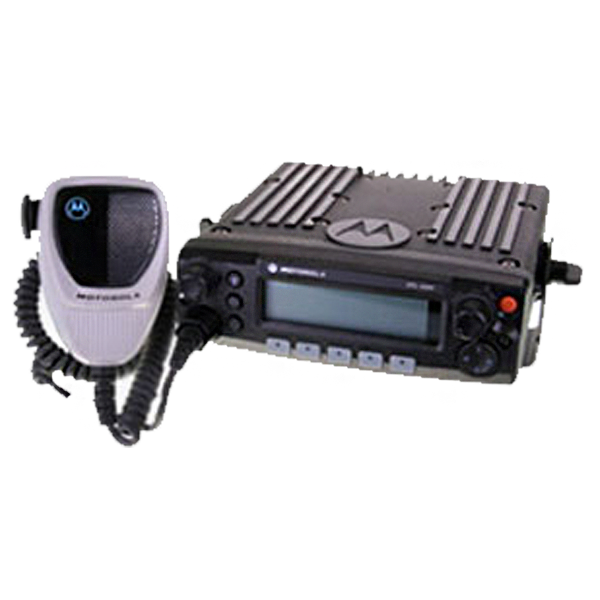 Motorola ASTRO 25 XTL 2500 P25 Mobile Radio
The ASTRO® 25 XTL™ 2500 digital mobile radio is no longer manufactured, however accessories and replacement parts may be available.
Due to the FCC Narrowbanding mandate in the United States, product specifications and brochures for Motorola Solutions two-way radio products may indicate 25 kHz/12.5 kHz analog/digital operation which may not be the standard mode of operation at the time

Accessory compatibility

Supports accesories common to the XTL 5000 radio.

Alphanumeric 14-digit LCD display

Remains clear in all types of light.

Choice of modes

Operates in digital, analog, trunked or conventional mode.

Interoperable voice signaling

Complies with P25 standards

Sturdy ergonomic design

Can take on rough weather and shocks.

XTL interface

Offers common user interface across tiers, to streamline training.
Performance Characteristics
Encryption type / Algorithms
AES, DES, DES-XL, DES-OFB, Advanced Digital Privacy (ADP)
Frequency band
VHF, UHF, 700 MHz, 800 MHz
Frequency range
136-174 MHz; 380-470 MHz; 450-520 MHz; 764-870 MHz
Power levels
10-50 Watt (136-174 MHz); 10-40 Watt (380-470 MHz); 10-45 Watt (450-520 MHz); 10-35 Watt (764-870 MHz); 25-110 Watt (136-174 MHz); 25-110 Watt (380-470 MHz)
Physical Characteristics
Configurations
Dash Mount, Remote Mount Capable
Dimensions H x W x D
Mid Power Radio Transceiver 2 x 7 x 7.8 in. (50.8 x 177.8 x 198.1 mm) H x W x D; Control Head 2.35 x 7.1 x 2.5 in. (59.7 x 180.3 x 63.5 mm) H x W x D; Mid Power Radio Transceiver and Control Head - Dash Mount: 2.35 x 7.1 x 9.1 in. (59.7 x 180.3 x 231.1 mm
Weight
Mid Power Radio Transceiver and Control Head: 6.1 lbs (2.77 kg); High Power Radio Transceiver with Handle: 8.8 lbs (3.99 kg)
Radio Features
Advanced software features
Over the Air Programming (OTAP), Over the Air Rekeying (OTAR)
Integrated voice and data
Yes
Text messaging capable
Yes
Technology
System type
Conventional, SmartZone trunking, SMARTNET trunking
User Environment
Mil spec
810 C, 810 D, 810 E, 810 F
Antennas
Audio Accessories
Audio Adapters
Cables
Control Station
External PTT
Installation and Mounting
Mobile Microphones
Mounts
Sirens
Speakers and Amplifiers
Two-way Radio Accessories